Tips to Regain Balance after Stroke Accident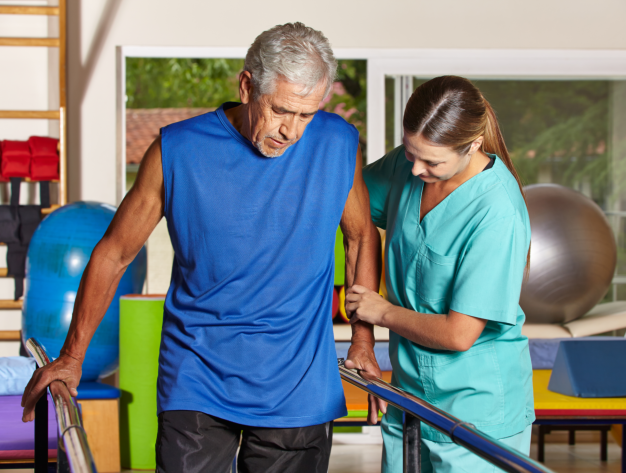 The challenges of stroke don't end after getting off its critical stage, where clots have been dissolved and brain tissue perfusion has been improved. You still need to face the longest phase in stroke recovery, and that is its rehabilitation. However, it is sad to note that stagnant recovery has been prevalent even with innovations in healthcare, and low quality of life is still experienced by many survivors. In fact, about half of those who have had cardiovascular accidents will live with the serious impairments. This means living with paralysis, cognitive impairment, and communication challenges. This is the reason why stroke has earned a reputation for being in the forefront of long-term disability.
It is commonly seen from survivors the challenges to maintaining a good balance. Stroke affects the brain, and thus affects balance. Occupational and physical therapy will help you relearn and restore your balance. Here are some balance exercises that are suggested by Boschulte's Pride which you can do at home:
Heel Raises. When your balance is not totally affected, then this exercise is easy-peasy for you. All you have to do is find a sturdy table and hold it as you raise yourself while doing tiptoe. You need to hold your body tall and then lower your feet such that it touches the ground. Repeat it for 20 times on both extremities, and do it in sets of 3.
Walking Backwards. You can enhance your sense of balance by trying to walk backward without making a glance of where you are going. Simply find a good place where there are a limited number of obstacles so you won't trip as you practice. If you are still not confident of doing this by yourself, you can perform this close to a countertop so you can hold something when you feel out of balance.
Circling Weighted Ball. Try using a weighted ball and slowly pass it around your body. You need to do this exercise while you are standing and try to circle the ball in a clockwise manner, and then counter-clockwise motion. Do this as often as possible in each day.
Heel-Toe Walking. This is akin to how a gymnast walks a tightrope. All that you have to do is walk forward such that you are placing the heel of your foot on the toe of your front foot. Continue doing it until you reach the end of your hallway, and then try to return back to where you started.
Life after the cardiovascular accident is never easy, nor will it be the same way again. Simple chores of daily living could become challenging, and it will require you so much effort and assistance from others. However, with these exercises and further assistance from physical therapists of Home Health Care Services in Columbus, Ohio, you are sure of relearning your balance and physical movements so that you can get your life back. Persistence and consistency in doing the exercise will assure you of a good recovery.