The Truth About Speech Problems of Seniors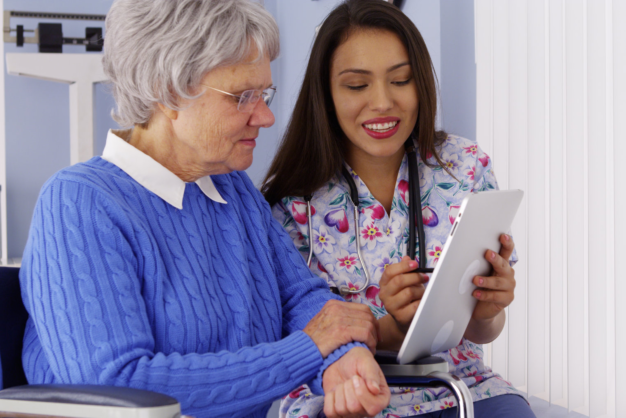 Health problem is not just limited to our physical well-being. It could mean mental health or even our oral health. Speech impairment is a growing health problem among seniors because this can be a byproduct from stroke or any major defect on a person's vocal communication.
Communication is an important part of a person's life. It is very important for one to express what he/she feels through words and be able to articulate his/her thoughts in the language that he/she is comfortable with. But with speech impairment, it affects seniors in more ways than one.
The problem about speech impairment is that you do not only have a hard time speaking but you also have involuntary movements that could cause you to act differently. Some involuntary actions that a person may experience are:
drooling
weak facial muscles
vocal muscles are contracted
Because of these, seniors cannot control the sound of their voices or even speak properly. We have seen how seniors at Boschulte's Pride, a trusted home health care service in Columbus, Ohio struggled to be cured of speech problems.
The reasons behind speech problems
Speech impairment may not be the real culprit here. Loss of speech or hearing is just a mere effect of other diseases that could directly affect the speech area of the brain. One of these health conditions is a stroke.
Once a person becomes a victim of a stroke, a particular part of the brain will fail to function properly. Speech related aphasia is one of this. Because of stroke, the brain has been greatly damaged resulting to having the person fail to use and understand language. It makes one unable to speak for a few months and the only way to treat this condition is through speech therapy.
Another contributing factor to speech problems is dementia. Dementia is an age-related condition that enables the senior patient to gradually forget bits and pieces of his/her memory. Not only his/her memory will be affected but even the vital parts of the brain responsible for the basic human function can be damaged too. One will even forget how to speak or use a particular language as the brain neurons start to shrink and get damaged.
The cure to speech impairments
Today, the recommended cure to speech impairments is through speech therapy. Pathologists would give each patient some vocal exercises that will slowly help them recover their speech. There will be assistive devices that might be given to patients who need to exercise both hearing and speech skills.
And if you are one of those who is in need of convenient and professional speech therapy, Boschulte's Pride is the best choice for you. You do not only get comfortable services but you get to have it within the comforts of your own home.
For more details about speech therapy, schedule a consultation with us at Boschulte's Pride in Columbus, Ohio. You can visit our website www.boschultespride.com or call us at 614-751-6308.
---
Disclaimer
Blogs, content and other media uploaded online are for informational purposes only. Contents on this website should not be considered medical advice. Readers are strongly encouraged to visit their physician for health-related issues.
---