The 6 Secrets to a Happy Elderly Life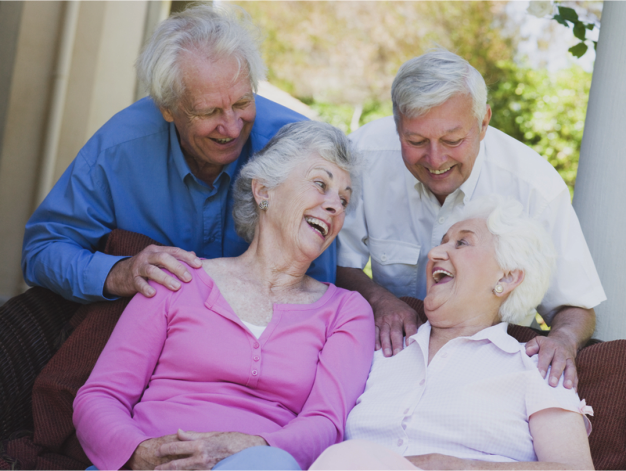 True enough, there are countless challenges that can only be faced when one is in the twilight of his years. Immobility weakened the immune system, and failing eyesight are just a few. Nonetheless, these factors should not deprive a senior citizen in living a decent and worthwhile life.
Happiness is free, and it is for all. Though it may vary in different shapes and sizes, the same should not be denied to any person, especially the senior citizens. As much as possible, they must be guided and assisted in achieving a better life. Make their remaining years count!
Boschulte's Pride, being the premier Home Health Care Services in Columbus, Ohio, wishes to look after every struggling senior citizen – including yours! To help you in helping them become happier as the years pass by, we recommend the following:
Avoid stress.

Stress causes aging and cancer. Both will make you look ugly and nearer to the grim reapers reach. Always make time to unwind and relax. Your body is not perfect. Respect its bounds. Plus, stress makes you cranky and less approachable. Not only your physical and mental aspect, but your social life may suffer too.

Eat healthily.

The food you eat defines the kind of body that you have. Consult with the experts in what and not to eat. Be careful with cheap diet programs because every person has a different body system. You may or may not be amenable to the generic regimen.

Be updated.

The world today can offer your multifarious things to enjoy. Don't just be a spectator, take part in the action and make your own mark. New things are not for the young ones only. Take advantage of technologies and innovations to make the most out of your life.

Stay connected.

Never stay too long staring at the walls doing nothing. You need to go out. Your brain needs to eat. It is every human's inborn nature to socialize. Hang out with family and friends often.

Express your emotions freely.

Keeping emotions to yourself can be toxic. If you need to cry, cry. If you feel like laughing, laugh. You should not put a tap on your real feelings. It will hamper the embodiment of the real you.

Love.

Love knows no age. Cliché yet true. It doesn't have to be romantic love. Fall into this wondrous emotion and find persons to share it with. This will give you the drive to push through and to look forward to the new things that life would bring.
Trust is a fragile thing. Break it and it can never be patched back to its original form. We too, hold this value heavily. If you entrust your loved one's care to us, you can expect nothing less. We will deliver responsive and efficient home care services to uplift your loved one's health and conditions.
For other inquiries, you may either call us at 614-751-6308 or email us at bp2llc@yahoo.com.