How to Bring Up the Importance of Elder Care to a Senior with a Mental Disorder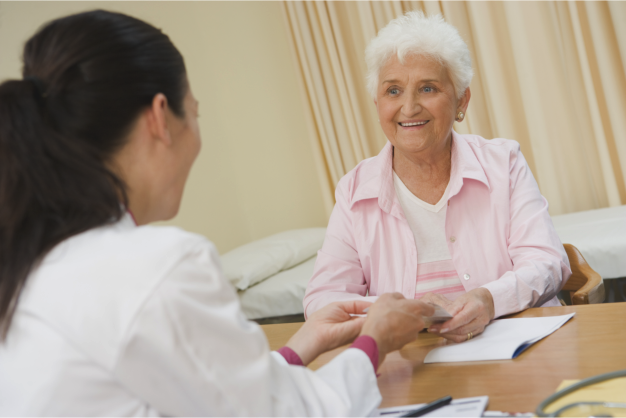 It can be challenging to discuss long-term elder care with an aging loved one; however, if a senior has mental health problems, a difficult conversation can result in outbursts. Read on to know some ways to ease conservation with a senior loved one with a mental health issue.
Approaching the Illness
A lot of caregivers of loved ones with mental illness wonder how to approach their loved one are fearful of a violent or irrational reaction and worried about upsetting their loved one. But this is actually a normal situation. An Institute of Medicine of the National Academies report shows that between 14% and 20% of the senior population in the United States has at least one mental health problem that includes depressive issues, bipolar disorders, substance abuse issues or dementia-related symptoms.
Natural cognitive combined with physical impairments in aging people leaves psychological problems endangering the health of an elderly person and putting stress on family members. That is why caregivers must be able to know how to properly bring up the need for elderly care.
Treating the Mental Illness
Although it can be scary to bring up care for elderly people who have a mental disorder, it can be dangerous to leave him without proper treatment. Studies show that untreated mental health conditions result in poorer physical health outcomes, longer stays in hospitals and higher costs. For instance, older adults who have untreated depression tend to be less likely to properly take medications for other issues such as hypertension or diabetes.
A number of individuals who need help don't see treatment as they are ashamed to talk about it or they dismiss the mental changes they are experiencing as a natural part of aging. Although it's normal to go through forgetfulness with aging, experts advise families to get professional advice if an aging relative displays obvious changes in his mood or behavior.
A possible hindrance is if the senior resists the idea of treatment. In case a senior is not willing to acknowledge his disease, caregivers must concentrate on symptoms instead of the disease itself. Also, they have to encourage their aging loved one to schedule a visit to his doctor. And when a diagnosis is reached, the doctor may recommend medications to alleviate the symptoms that could otherwise prevent comprehensible communication.
Tips to Help Begin a Tough Discussion
Ensure your senior is taking his medication. It can really be stressful for a senior to face a mental illness so it's important to consider each effort to reduce anxiety.
Pick a time when you two are calm. With this, you can be sure that you will listen to each other and let your minds speak. This is the perfect time to stress the benefits of care, explain your needs and be ready to compromise.
Deal with the resistance smartly. In case your senior resists, shift the conversation to other aspects of your concerns. Emotional outbursts or threats will just add anxiety and shut communication down.

Boschulte's Pride

, reputable provider of home health care services in Columbus, Ohio, suggests not to take outbursts personally. Understand that outbursts usually stem from fear of something not known.
Try again if you fail at first. It is likely that your senior loved one will not wish to talk about the topic as you bring it up the first time but don't give up. You can try again later. And in case you become emotional during the conversation, consider taking a break from it and pick another time to talk about the topic.
Prepare the needed paperwork. Is you senior loved one a danger to himself or others? If so, it may be time to get a medical power of attorney for your senior so you can make medical decisions for him.

A lot of disorders present unique challenges. For depressive disorders or anxiety, it can be best to delay the discussion until the senior has come out of an episode. Experts say that depressive or manic episodes can make a tough environment to talk sensitive topics.