Dementia: Facts You Did Not Learn In School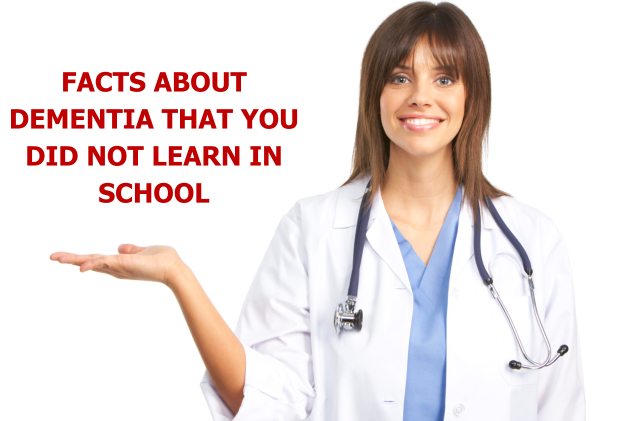 Boschulte's Pride is a reliable provider of home health care services in Columbus, Ohio. We consider providing such service has been a privilege.
As we continue serving the people who need and deserve to be provided with professional and quality home health care services in Columbus, Ohio, we have encountered some facts that are new to us. This is mainly due to the fact that some information was not taught in basic education. But we feel the need that everybody needs to be aware of such facts.
We are going to share with you some facts about dementia that you did not learn in school.
Dementia is a disease affecting people particularly those who have been around on the planet for quite some time. It is collectively characterized by the decline of a person's mental ability. This decline is beyond uncomfortable for a typical patient and his or her caregiver for it causes their daily routine and work to be interfered by such condition.
The disease is not just one type of illness. It consists of a variety of symptoms. Alzheimer's disease constitutes sixty to eighty percent of cases of dementia. The second most common type of dementia is vascular dementia. This type commonly happens after the patient has been diagnosed with a stroke.
Dementia is not equivalent to senility. This is never a part of the normal case of aging. In fact, it is something else as it involves the abnormal deterioration of a patient's brain, therefore, leading to the impairment of some of its functions.
We can diagnose a person with dementia if he or she shows the destruction of their mental function. Dementia patients show at least two of the following loss:
Attention span

We have all been guilty of dozing off because of the boring lectures of a teacher. In other cases, we do not take interest on the things our companion has been telling us.

All people have different attention span. People with ADHD, for example, cannot seem to concentrate on a specific task and is motivated to move around.

Patients with dementia are kind of similar with those diagnosed with ADHD. But the thing is, the former's brain deteriorates, therefore affecting his or her ability to pay attention or to focus.

Communication and language

Humans have devised a method in order to effectively convey information as well as their emotions. Communication is a special skill our ancestors have developed since time immemorial. We now continue to enjoy the benefits in the form of the language/s we speak in our daily living.

The left part of the brain, particularly the Broca's area and the Wernicke's area, is responsible for our speech and communication. These are primarily located in our temporal lobe.

Memory

When we speak of dementia, people often link it to memory loss. And it is true. People with dementia are often forgetful. But this is not just your typical "I forgot where I put my keys" type of forgetfulness. People with dementia forgets even important things like what were they doing a while ago, what is the address of their house, and more.

Reasoning and judgment

Reasoning and judgment need to go hand-in-hand in order to make the finest decision in your life. Reasoning is the ability to think in a logical and sensible way. Judgment, on the other hand, is figuring out which choice or conclusion will be beneficial not just to the person but also to his or her fellow men.

People with dementia fail to make sound reasons and judgment which may oftentimes result in accidents or emergencies.

Visual perception

This refers to the ability of how people perceive and interpret the visual information that surrounds him or her.
Dementia is not easy to live with. Because it cripples a person's ability to live independently, that's why dementia patients need to have the medical assistance. And who can better give it than Boschulte's Pride?
The good news is we can do something to avoid dementia. How? We have written it in our blog at http://www.boschultespride.com/avoid-dementia-by-following-our-six-tips.
---
Disclaimer
Blogs, content and other media uploaded online are for informational purposes only. Contents on this website should not be considered medical advice. Readers are strongly encouraged to visit their physician for health-related issues.
---