Beat Eating Disorders and Increase Elderly's Appetite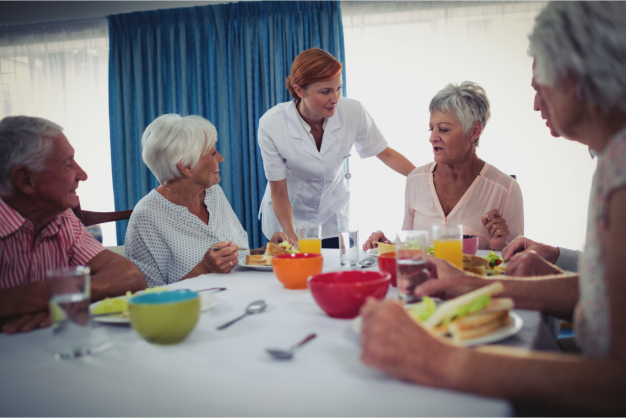 Are you aware that eating disorders do not only occur in the younger generation? Do you know that older adults may also experience anorexia, bulimia, emotional overeating, and binge-eating disorder?
Most people will be surprised that the prevalence of these bad eating habits among senior citizens is growing, yet some care professionals of home health care services in Columbus, Ohio just dismiss this fact and deny or ignore the signs.
For this reason, Boschulte's Pride has started an advocacy to raise awareness of this present condition. Every senior citizen, those living with them and their family members, shall know how to recognize these eating disorders once they see the initial signs.
But the awareness should not end with acknowledging such conditions. We should all work together to solve this problem. The first thing you could do is help increase their appetite.
Practices to Increase Elderly's Appetite
Increase their social network. Depression, which is often the primary reason why senior citizens develop eating disorders, is common among the elderly. Various insecurities and doubts go with depression, hence the loss of social network.

Without an outlet where one can pour out their problems and self-issues, an elder's eating disorder will just worsen until it leads to an illness. But reversing the situation would also change the results. If you increase the social network of your elderly loved one, you might probably start seeing progress in their eating habits.

Make them follow a strict meal schedule. The physiological capacity to alert one's mind of hunger decreases because of old age. Meanwhile, some suffer from memory loss or dementia. These are usually the reasons why meals are usually forgotten.

Similar to those activities recommended for dementia patients, we should make an effort to make them develop the habit of eating on time. This is done through setting a meal schedule and helping seniors follow them.

Bring them to the grocery. Our taste in food may differ from preference once we start the climb from childhood to adulthood. Thus, whatever you know about your elderly loved one's favorites before may not be true today anymore.

To know the senior's present food preference, you can let your senior loved one tag along with you every time you buy your groceries and let him/her decide which he/she would love to eat. It would then be your responsibility to take note of the food which was most appealing to the senior.

Visit the doctor. Despite efforts to increase one's appetite to eliminate eating disorders, there might still be instances when your efforts will just prove futile. But that will not be the end of it because you still have one more option: Visiting the doctor and asking whether it would be beneficial to use an appetite stimulant already.
---
Disclaimer
Blogs, content and other media uploaded online are for informational purposes only. Contents on this website should not be considered medical advice. Readers are strongly encouraged to visit their physician for health-related issues.
---